Isabella Cardarelli, RSJ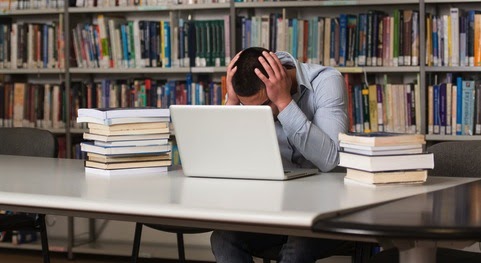 As the job market continues to change in the aftermath of COVID-19, many students and recent post-secondary grads may be feeling more uncertain about their future.
Michelle Mullings Copan, a career education coordinator at Ryerson University gave some advice on what students and grads can do to feel prepared and be successful starting their careers.
Be flexible and adaptable
"Anything is possible if you put your mind to it, and COVID proved that, are you willing to learn and educate yourself?" said Copan.
Many people had to adapt to using online services such as Zoom and Google Meets over the last two years with no experience.
"I was at a workshop, and a guest speaker said, 'get on the change train,' and I'll never forget that because you can either get off or go for the ride of your life."
Sharpening your remote work skills is also part of adapting to the times; make sure you have a space available to you and a strong internet connection.
More businesses realize the benefits of remote work and being online as it allows teams to work efficiently over various time zones.
Look at job descriptions, not just the title
When looking at job postings, it's great to have an idea of what position you're looking for but precisely the requirements of that position.
Go into detail about what the company is looking for and what the position requires.
Try to match your existing skills or transferable skills to the posting.
Do what you're passionate about
"Be true to yourself; if you love what you do, it will never feel like you're working," said Copan.
Research your career choice and become an expert on it; picking a job that is fascinating to you is what will make you thrive.
If you're enthusiastic about what you're doing and you're continually improving yourself, you're setting yourself up for success.
Get involved online and build your portfolio
It's important to remember that you never stop learning; keep updating your resume and use this time to your advantage.
Whether you volunteer, take a few classes, or have an internship, these all count as experience.
Start putting yourself out there and use the services available by creating a site to showcase your work or a blog.
According to an article by Forbes, people are counting on social media now more than ever to provide them with information about an applicant.
Make a profile on networking sites, become part of communities relevant to your work, and be active online.
Being active online makes it simple for employing staff to know more about you and feel comfortable recruiting you.