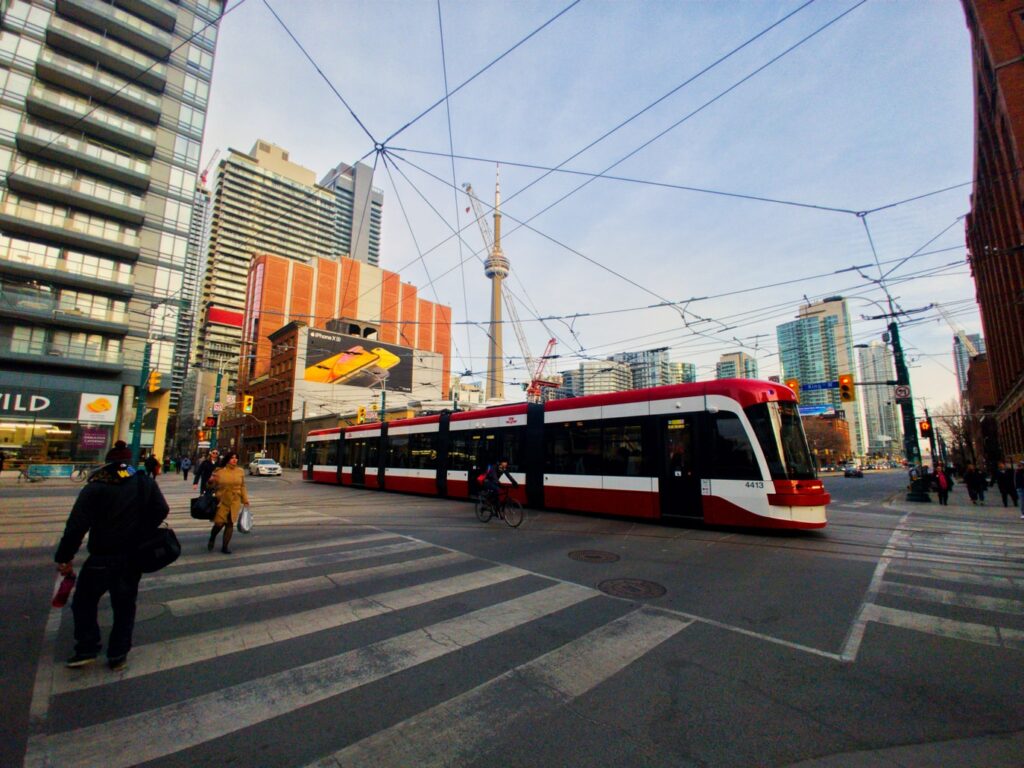 By Caleb Lariviere
Transportation services in the city of Toronto over 2020 and 2021 have been seriously impacted
by the Covid-19 pandemic.
One of the most impacted services was the TTC, which has stated in a report that they were at
times losing almost $90 million dollars in monthly revenue.
"Our ridership dropped from about $1.7 million people a day to about 15% of that", said Stuart
Green, a senior communications specialist and TTC spokesperson, over a phone interview.
The year 2020 was tough for the TTC which saw a loss of about $704 million in farebox
revenue, which the TTC heavily relies on for its yearly operating budget.
In a statement from the TTC to save money they had to implement several cost saving
measures such as temporarily laying off employees, pausing pay increases for non-unionized
workers and they also had to find areas they could cut that were operating at a loss.
Even though there were many downfalls for the TTC with the pandemic going on, Green
mentioned that they used this time of low capacity to clean and do a state of repair on many of
their services.
"We actually took the opportunity to speed up some of our state of good repair work", said
Green, "We were able to speed up the work on our easier access elevator program to make all
of our stations accessible by 2025".
Green also mentioned that the TTC learned how to better maintain hygiene and developed
better ways to clean their services due to the pandemic.
One of the concerts for the TTC is the future of transportation. Green said that "We do know
what the lingering impacts of the pandemic will be, we know that fewer people will probably be
going to their office".
For the TTC this means that they might have to change the way they offer their services and
how they work with the community such as Toronto's PATH system which has many businesses
in it but they have seen less business due to fewer people commuting to their jobs.
"If, in the next five years, people's travel habits and patterns change, we'll have to adapt to that",
said Green.