By: Viktoriia Kolomiiets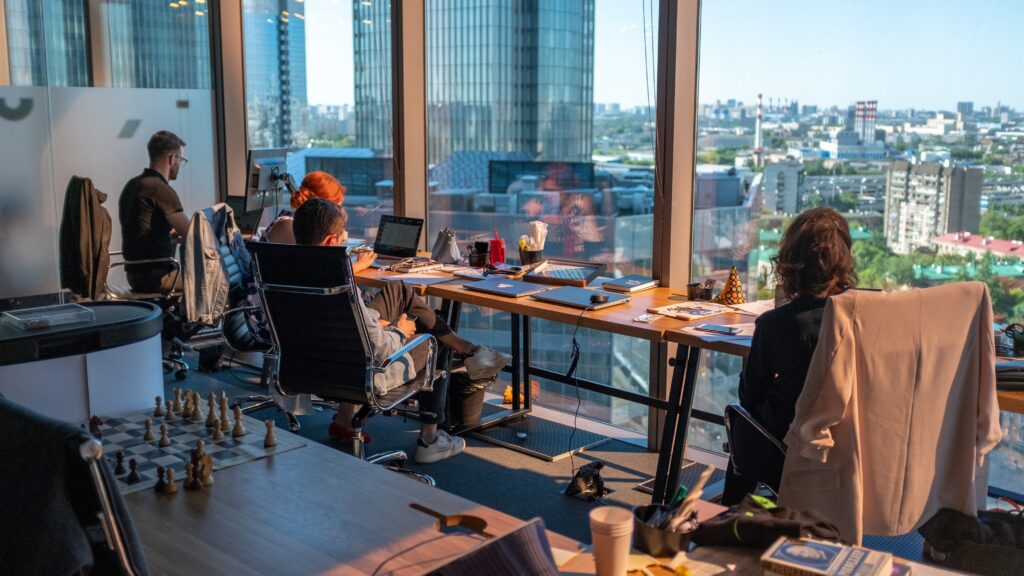 Most companies worldwide hire students for unpaid internships to cut costs and save money which puts many students in a financial crisis.
An internship is essential in jumping into your dream career, getting the necessary knowledge, and using it in practice. It is vital to transmit from school to real-world business and start working in the field of study. Nowadays, most students take side jobs in addition to their internships to supplement their income. They cannot entirely focus on the job in their field of study because of their side hustle. Some people consider unpaid internships as exploitation, while others see them as an opportunity.
Nataly Kucherenko, the owner of Avers Express Ltd agency that sends people to work and study abroad to Europe, the USA, and Canada, believes that internships are essential in building a career. "I always suggest my clients take school programs with co-op or internship opportunities but consider the financial aspect as most internships are unpaid," said Nataly. She has two daughters in their twenties who also live and study abroad. "My elder daughter graduated from Chadron State College in Nebraska and unfortunately had to drop the co-op program due to financial instability that many students can relate to," said Nataly. Her daughter Inna, who now lives in Vancouver, BC, finds internships in the USA and Canada not worth the effort. "I've studied in both Canadian and American colleges, and I can assure you that you must be very fortunate to find a paid internship through the school," said Inna.
European students find paid internships in North America
Her younger sister Anna who lives in Europe, says that European students face the same problem and choose to find a job independently. "I found the internship opportunity on my own outside the country so that I could gain some work experience during the summer break in school," said Anna. She applied for the Work and Travel Program in the USA and got a paid internship in the hospitality industry; however, she still had to pay the application fees and travel expenses. "I was lucky to find this program as they provided me with a job in my field of study, but my friend who studies arts couldn't do the same as it's not related to her field," said Anna.
Connections build opportunities
Nataly Kucherenko still encourages her clients to apply for internship programs through the schools. "I suggest my students become members of their student communities that provide significant support in finding paid jobs," said Nataly. One of her clients who studied public relations in Utah got hired by the student community, which provided her with a paid job and accommodation. This opportunity worked great for her school internship requirements. Another client found a paid internship in his field of study through the international office in his college. "Connections build opportunities, so students have to use the school sources wisely," said Nataly.