The popularity of cooking from home has increased amidst the pandemic
Video by Jack Wannan
Multimedia by Thomas Publow
By Gabby Cleveland
With more people working from home and the spike in unemployment rates, cooking from home has become much more popular.
People have been experimenting with making baked goods and gourmet dishes. 
For many, cooking during quarantine became a way to escape reality, explore tastes and reconnect with family.
Third year Ryerson student Cassandra Earle was not living at home when the lockdown began.
She said cooking helped her feel more connected to her family during this time.
"I just missed being home and I wanted a piece of that with me during quarantine," said Earle.
Earle added that although her cooking did not taste as good as her dad's, it made her feel closer to him.
"I'd call him and say 'does this sound right?' 'Should I put this in?'," said Earle.
According to a poll conducted by Hunter, cooking from home is on the rise.
Quarantine motivated 54 per cent of Americans to cook more from home. 
50 per cent of the people polled said they feel more confident in the kitchen.
Food bloggers on Instagram, TikTok and other social media platforms have gained more attraction.
Story continues below multimedia
Fabrizio Villalpando (@theemoodyfoody), was one of the many that was recently inspired to start making cooking tutorial videos.
"Once I became unemployed because of COVID, I had all the time in the world so I started watching a lot of these great internet cooks and chefs," said Villalpando.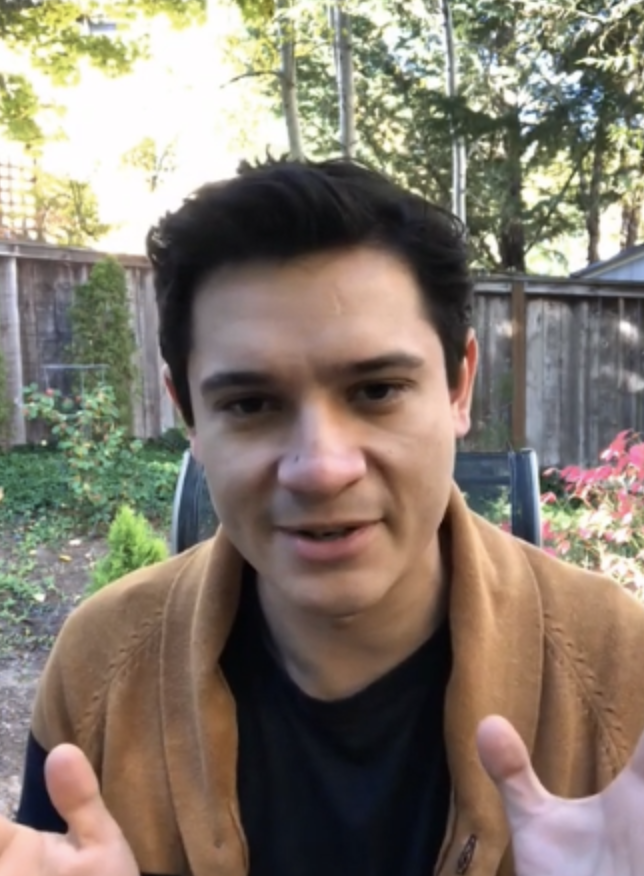 Villalpando said it makes him happy knowing he is spreading positivity in these times through his videos and recipes.
"In the end when it all works out, pour yourself a glass of wine and enjoy the dish you just made," said Villalpando.
-30-